Wildlife Watch & Special Offers
Mill of Nethermill Holidays invites you to come stay in one of our four luxury self-catering holiday apartments.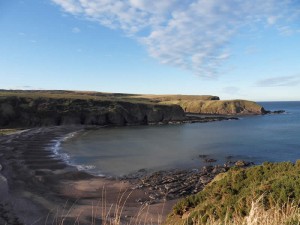 "Where the Scottish countryside meets the sea"
Escape to the beach for your Spring break!
We invite you to have a look at our Facebook page with updated images of local wildlife and the cottages.

The Mill of Nethermill was built in 1841 and is on the Ancient and Historical Monuments records list. We have tried to sympathetically renovate the mill using recycled architectural materials and local craftsman.
We are located in a secluded bay on the Banffshire coast, and it has a "Special Landscape Designation- SLA" with Scottish Natural Heritage.
Mill of Nethermill is situated near the well known village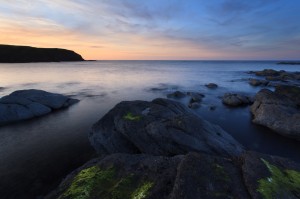 of Pennan, home of the Pennan Inn and C-listed Phone box made famous for it's 1980's movie "Local Hero".
Come watch the waves crash on the beach, or search for dolphins and seals in Nethermill Bay. Come explore the boot-leggers caves, or just relax to the sounds of the Tore burn that flows next to the old mill.
Each holiday cottage is a unique and wonderful retreat from the busy outside world.
We are more than just holiday accommodation. We have many amenities that we offer our guests including a separate BBQ's, patio furniture, and picnic tables that overlook the Tore burn and the 18th century stone bridge. Onsite is Millshore Pottery & Collectables that has local art, hand-thrown pottery, and antiques for sale.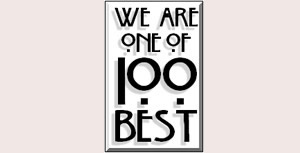 Mill of Nethermill Holidays can personalize your stay by offering special indulgences to make your holiday even more memorable.