Historic Buildings and Gardens:
Aden Country Park & Farming Museum, Mintlaw – Aden Country Park has been recognised as one of the country's best green spaces with a prestigious Green Flag award. The Aberdeenshire Farming Museum is in a semi-circular Home Farm steading. Explore the Aden Estate Story, the "Weel Vrocht Grun" exhibitions, and visit Hareshowe, a working farm set in the 1950s:
Balvenie Castle is right across the street from Glenfiddich Distillery in Dufftown.
Boyne Castle – ruined castle & very overgrown & crumbly. Turn towards the Boyndie Visitor center, go past that, & take your first left to a minor road that parallels the coast. You will come to a fork in the road, & park in the grass at that junction. Take the road that goes right & is downhill. When you reach a gate (not far). Climb over, continue through a field, climb over another gate, & Boyne Castle is not far.
Cairness House Lonmay near Fraserburgh – Cairness House dates back to the neoclassical period and is in the process of being carefully restored in order to return the beautiful architecture to its former glory. Visitors can enjoy the architecture along with the collection of fine furniture, works of art and stunning grounds.
Craigston Castle near Turriff – still a family home & only open once a year to visitors or by appointment only.
Castle Fraser
Duff House in Banff – Country house with antique furnishing & an art gallery.
Delgatie Castle just before you get to Turriff – Lovely old gothic castle just like the ones you would see in a scarey movie.
Eden Castle near Banff – photogenic ruin located about 3.5 miles from Banff.
Fyvie Castle & gardens – Run by the National Trust, this castle is a must on your list.
Findlater Castle – ruined castle between Portsoy & Cullen. It is sign posted, but sometimes hard to find.
Gight Castle & Woods near Fyvie – lovely walk with the ruined castle along the way.
Huntly Castle in Huntly – beautiful ruined castle that is taken care of by Historic Scotland. There are 4 stories to explore, along with a Bake House, Brewery, & Dungeon.
Inchdrewer Castle near Banff – Privately owned castle by Count Robin de la Miirlees who lives & owns on the Isle of Barra. Castle has set unoccupied since he did some renovations in the 1970's.
King Edward Castle – Take the Turriff road to King Edward. When you see Castleton Farm, slow down because you will need to turn right & park in the car park. Walk across the street towards the pond walk . The castle is across a picturesque old bridge & up the dirt road to the left.
Lighthouse Museum Fraserburgh – Award winning museum about lighthouses and the men who lived & died guarding Scotland's coastline.
Pitmedden Garden near Ellon – Grade "A" listed garden. Sir Alexander Seton is credited with founding the Garden in 1675.
Portsoy Salmon Bothy , Portsoy – The Salmon Bothy is owned and run by the Scottish Traditional Boat Festival. It comprises a museum housed in what were the ice chambers which displays artifacts and information about Portsoy's harbours, the industry and trade and the Salmon Fishing operations. Admission is Free.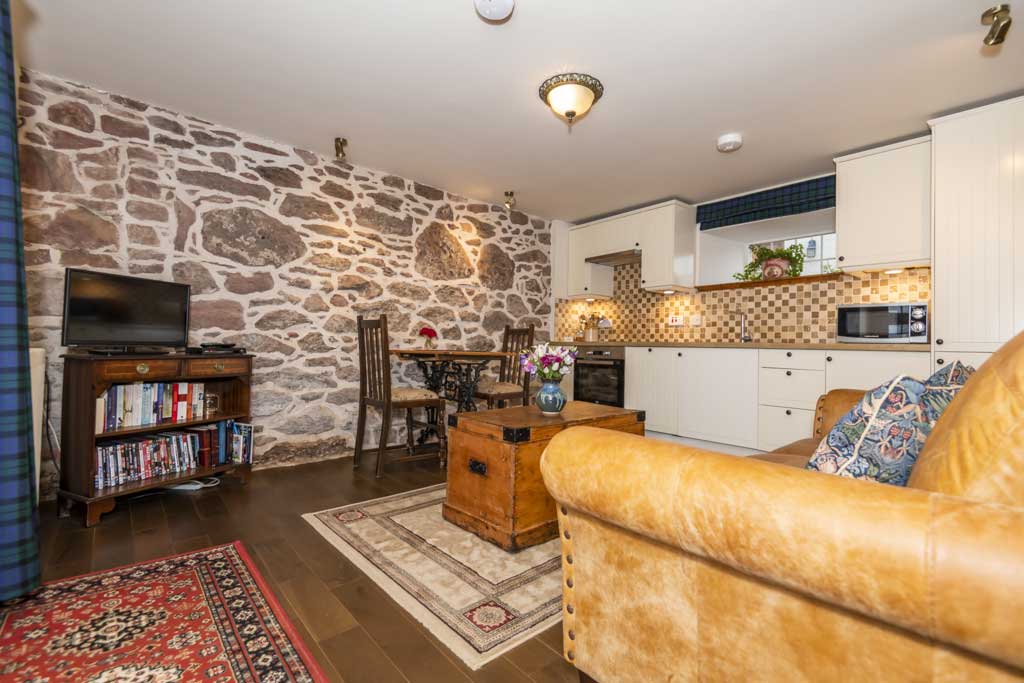 The Neuk
The Neuk is a quaint one bedroom self-catering apartment with loads of character designed for couples in mind with sea views.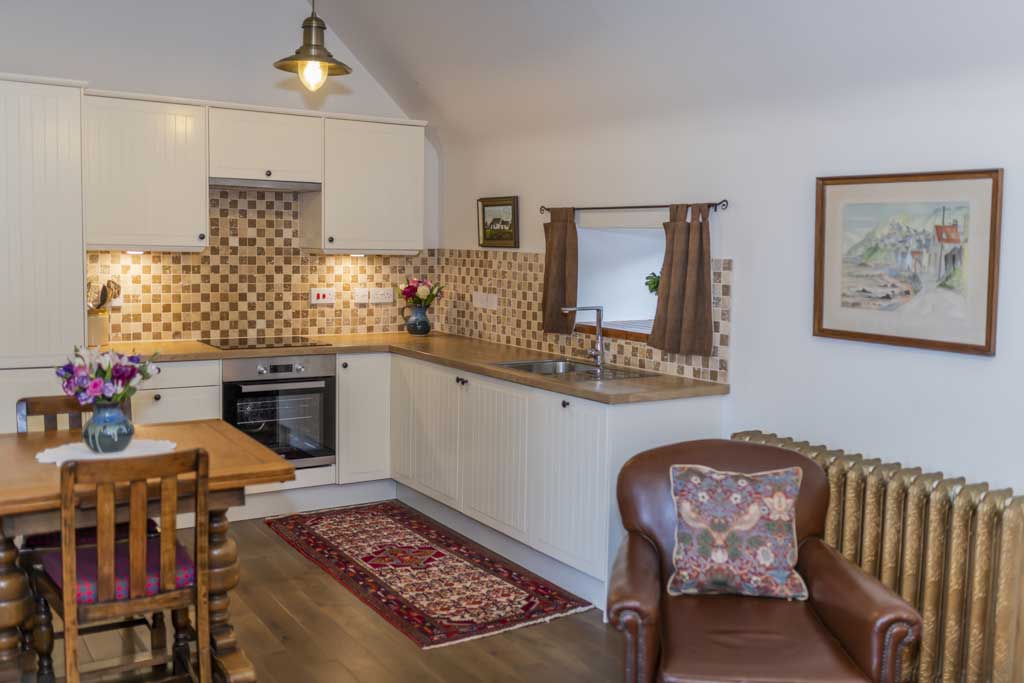 Shore View
Shore View is a two bedroom self- catering cottage that has unobstructed views of the shore, and is ideal for 2 to 4 people.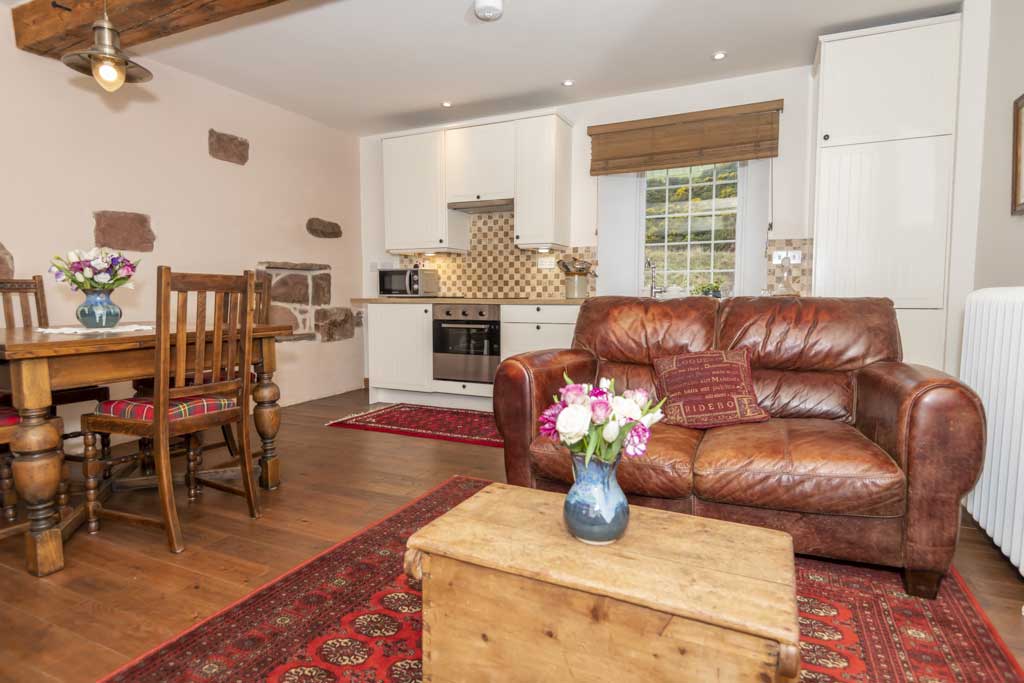 The Mill
The Mill is a large ground floor two bedroom self catering apartment which is easily accessible for those who wish not to climb any stairs.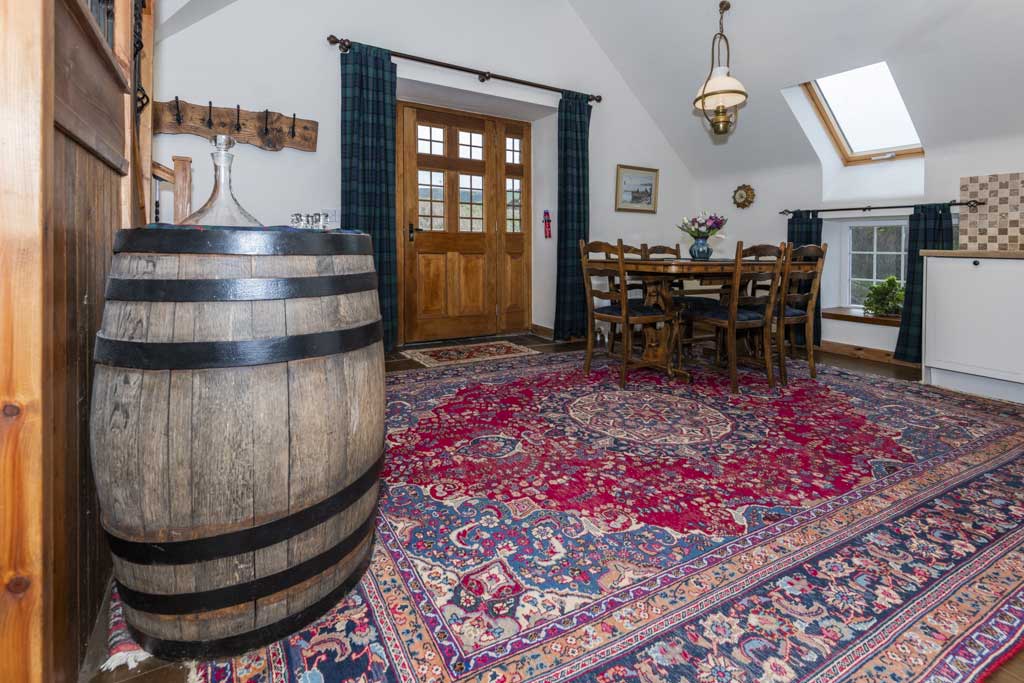 Tore view
Tore View is a fantastic 3 bedroom apartment with scenic views over the old stone bridge, and the cliffs beyond – absolutely stunning!