RSBP Troup Head near Pennan – Fantastic bird nature reserve.  Filled with all sorts of sea birds – Gannets, Puffins, Guillemots, and Razorbills.  Though perhaps best seen from the sea, there is a short walk which visits the clifftop overlooking the gannets' nests.  RSPB members get free entry to the Macduff Marine Aquarium on Tuesdays from April-September. During this time, there will be a live camera link from the reserve at Troup Head, showing great footage of the nesting gannets and other seabirds.
Macduff Marine Aquarium and Gannet Watch,  Macduff – Award winning marine aquarium which features marine life from the Moray Firth, Scotland's largest bay, in a variety of exciting and innovative exhibits.
Star Gazing– very little light pollution so star gazing can be done easily with the naked eye.  Who knows you might even see the Aurora Borealis.  Aurora Borealis is entering the liveliest stage of its 11-year cycle. And
that means eerie hues of green and purple could be dancing over us several times a month. Our chances of seeing a display are increasing; solar activity goes in cycles of roughly 11 years, and the current cycle is set to peak next winter. It is possible to predict when an aurora will occur – to an extent.
Sunspots indicate activity on the sun and there are websites which allow anyoneto follow the "kp index". It measures solar flares. If it exceedsfive, there may well be activity in mid or northern Scotland.
Dolphin & whale watching from the shore along with seals and otters.
Huntly Falconry Centre, Huntly – bird of prey falconry demonstrations throughout the season, where owls, hawks, falcons and eagles can be seen flying every day.
Willows Animal Sanctuary and Cafe, Strichen – Open Saturdays and Sundays from 11am to 5pm last admission 4pm from 23 April to end October.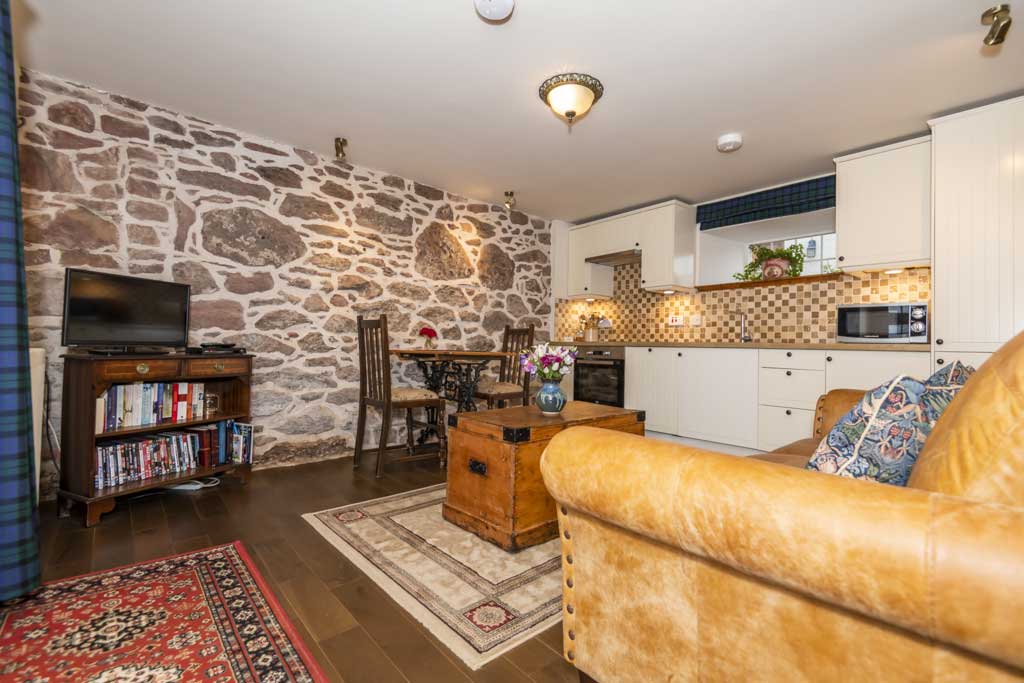 The Neuk
The Neuk is a quaint one bedroom self-catering apartment with loads of character designed for couples in mind with sea views.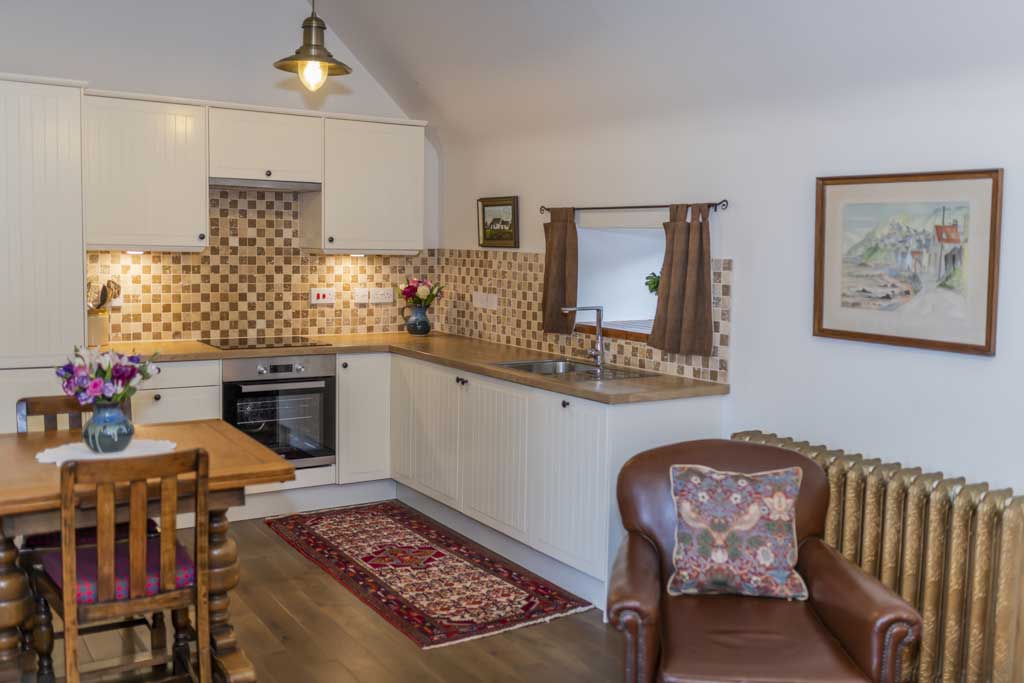 Shore View
Shore View is a two bedroom self- catering cottage that has unobstructed views of the shore, and is ideal for 2 to 4 people.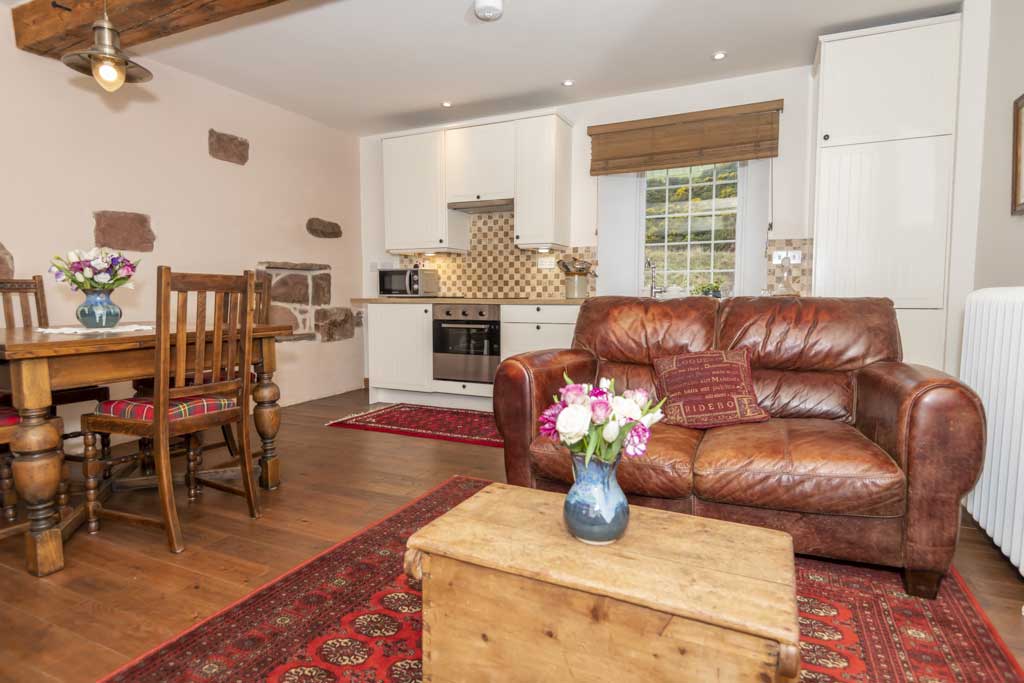 The Mill
The Mill is a large ground floor two bedroom self catering apartment which is easily accessible for those who wish not to climb any stairs.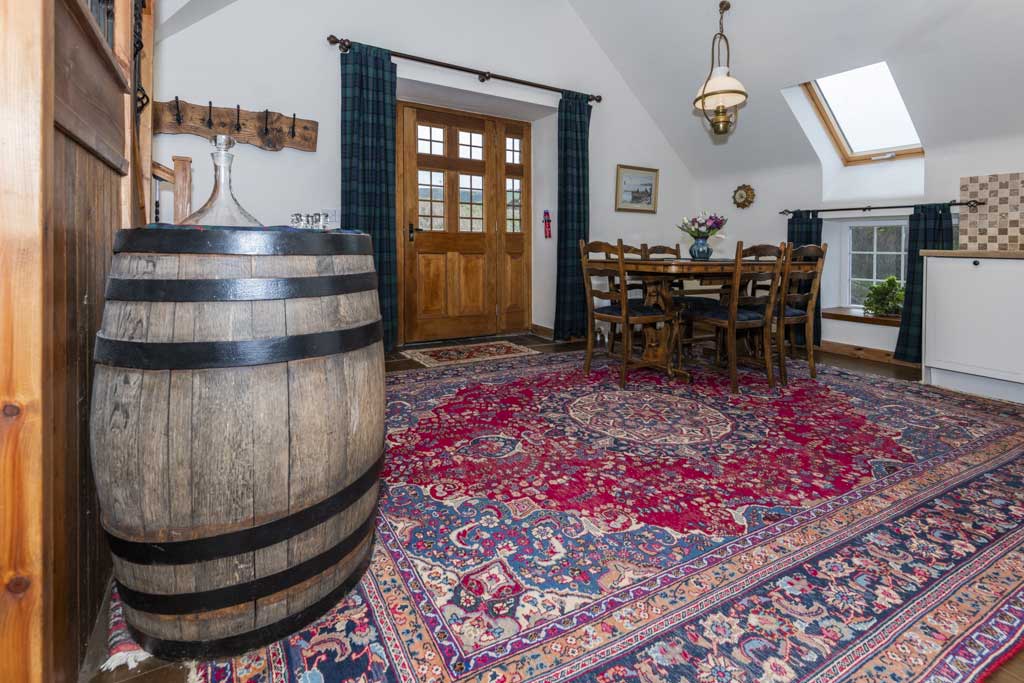 Tore view
Tore View is a fantastic 3 bedroom apartment with scenic views over the old stone bridge, and the cliffs beyond – absolutely stunning!